Senior Living In Venice, Florida
We're transforming perceptions of what assisted living and memory care can be. Between a wide range of impressive amenities, a robustly social lifestyle and the benefits of having a plan for life care in place, every aspect of our community is expressly designed to foster a remarkable retirement.
Looking For Senior Living In Venice, Florida?
You've come to the right place. A Banyan Residence Assisted Living and Memory Care is a community that is uniquely different from any other. Our concept is to stimulate the residents with our multi-sensory environment. The blending of sights, sounds, textures and aromas from our beautiful amenities such as water features and koi pond to the budding plants, flowers and fruit trees. Along with our home cooked meals and freshly squeezed orange juice daily, our community provides a stimulating environment to meet each resident's sensory needs.
One Community For Your Senior Living Needs
A change in need or care does not have to signal a change in location. Our community offers what the industry calls "continuum of care". To put it simply, this means that a range of services are offered at one community, including assisted living and even memory care.
Choosing a community that offers a continuum of care will allow your loved one to stay in our community, and even their own apartment if needs change over time and you find that they need some extra help.
We build every resident relationship on trust, striving to earn it from the first conversation. Building meaningful relationships amongst our residents, families, and staff is the cornerstone of our assisted living program. That's why we encourage visitors, and even have Sunday afternoon cookouts with our residents and their families.
When our staff knows your preferences, combined with the needs of your loved one, it's easy to provide the assistance they deserve.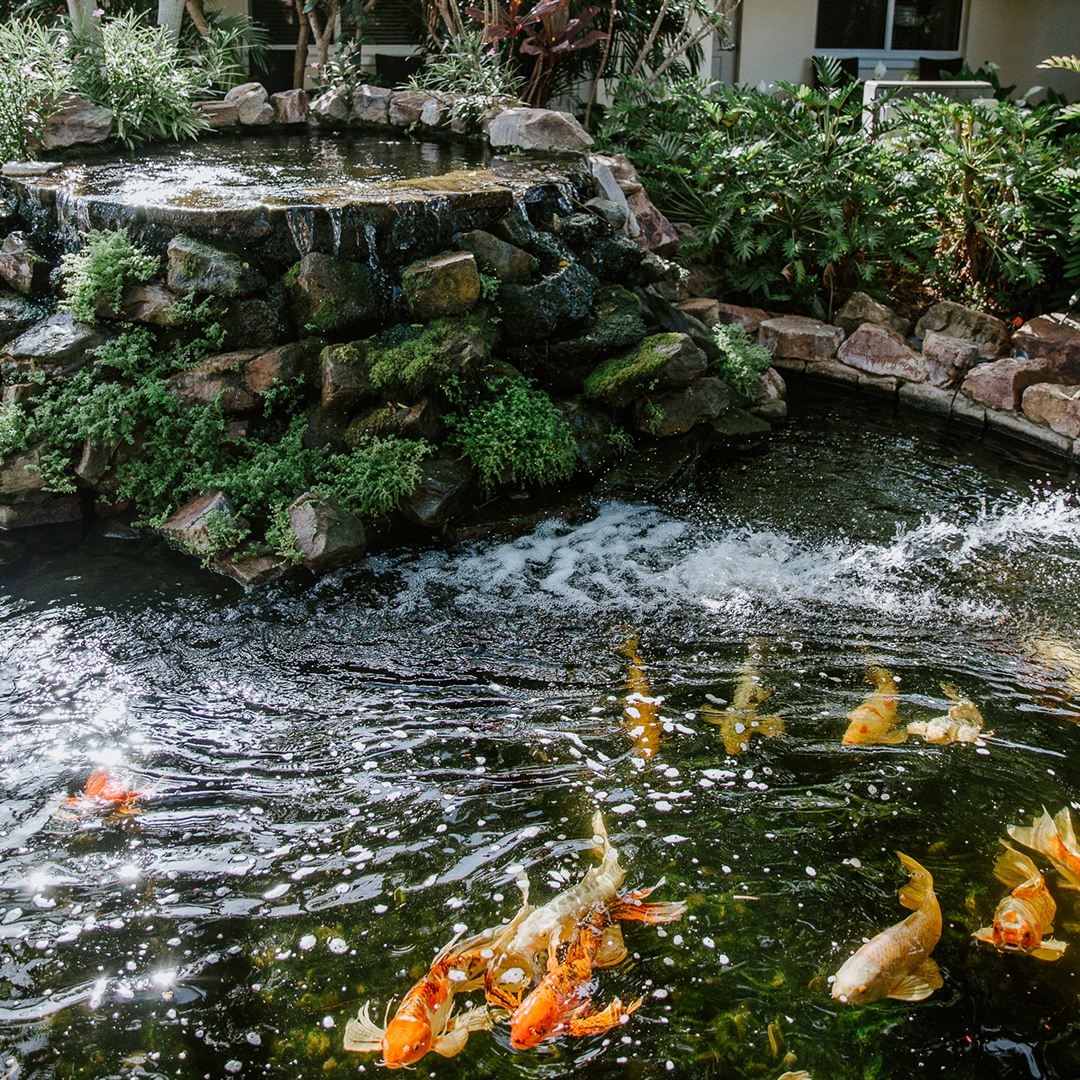 We're Here To Help
Enrich everyday experiences and receive care that stands out from the rest at A Banyan Residence. In our community, residents enjoy the comforts of a place to call their very own while getting the personalized assistance they need throughout their daily routines. From planned activities to social events, our residents participate in fulfilling experiences throughout the day and have 24/7 help at their fingertips.